Cities and landmarks that attract visitors from all over the world are popular for a reason. Here in Portugal, Lisbon and Porto have become two of Europe's go-to destinations for city breaks.
And while visiting these places comes with rewards, these trips aren't necessarily the best way to feel a truly authentic experience. For that, you need to get off the beaten path!
Here at Formosamar, we call the Algarve home. This incredible region in the south of Portugal has some of our country's greatest natural wonders, most beautiful landscapes, and charming towns and villages.
And our range of Ria Formosa boat tours from Faro (as well as equipment rentals in Faro) is the perfect way to explore some of the area's many highlights.
Let's dive into some of our recommendations for the best off-the-beaten-path places in Portugal so you can start planning your adventure!
The Formosamar team is here to help, so please get in touch if you have any questions for us.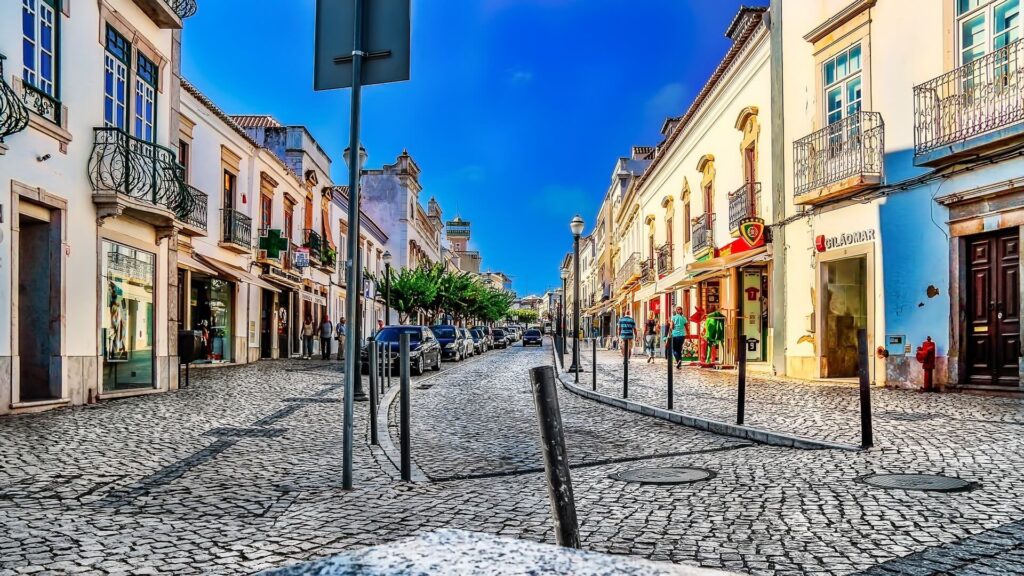 Historic Centre: Wander through cobblestone streets lined with whitewashed houses adorned with colourful tiles. Both the Romans and Moors valued Tavira highly, so you can find a fascinating mix of cultures throughout the Old Town.
Tavira Island and Praia da Ilha de Tavira: Take a short boat ride to reach this pristine barrier island with golden sands and crystal-clear waters, perfect for sunbathing and swimming. This 11-km stretch of land is one of Portugal's best beaches!
Tavira Castle (Castelo de Tavira): Discover the ruins of Tavira Castle, an 11th-century fortress built by the Moors. Head up the last remaining tower and take in stunning panoramic views of the town and the surrounding countryside.
Tavira offers a glimpse into the authentic Algarve, away from the bustling tourist crowds. It's a hidden jewel waiting to be explored.
And when you return from your day trip, why not enjoy one of our recommendations for the best things to do in Faro at night?
Sagres and Cabo de São Vicente: Where Legends and Beauty Collide
Our next destination, Sagres, beckons with rugged cliffs, breathtaking views, and a rich history that's sure to leave you awe-inspired.
Sagres is in southwest Portugal, so it's around a one-and-a-half-hour drive from Faro.
But the journey is well worth it as you can explore:
Fortaleza de Sagres: Stroll around the historic fortress perched on a cliff, where Henry the Navigator once planned Portugal's Age of Discovery. The fort only has one wall, with the steep cliffs on either side providing the rest of the protection.
Cabo de São Vicente: Venture to the southwesternmost point of Europe and witness dramatic cliffs plunging into the Atlantic Ocean. The raw power of nature is on full display at this remarkable location.
At Cabo de São Vicente, you will find the iconic lighthouse that has guided sailors for centuries.
Until the 14th century, people believed that this spot was the end of the world. As such, it's infused with history and a natural spot for contemplation. It's also home to breathtaking panoramic views and mesmerizing sunsets.
Due to its location at the intersection of the Algarve's southern and western coastlines, Sagres also has impressive surf and a collection of beautiful beaches.
There are also numerous stunning hiking trails in the area while the town itself has a calm, chilled atmosphere that tourist hubs simply can't match.
For all these reasons and more, Sagres is an off-the-beaten-path paradise waiting for you.
Read our picks for the best watersports and boat tours in Faro if you want adventures in the water to be at the heart of your adventure!
Silves: Head Inland for a Glimpse into the Moorish Past
The Algarve coast draws global attention — and with good reason. But our next overlooked gem is inland. Welcome to the historic town of Silves.
This unique place boasts a rich Moorish heritage and a picturesque setting that will transport you to another era.
It's less than an hour's drive from Faro, and when you arrive you can discover:
Silves Castle (Castelo de Silves): Built between the 8th and 13th centuries, and restored in the 20th, this Moorish fortress is the Algarve's best preserved castle. It offers outstanding views of the former Algarve capital and the surrounding countryside.
Historic Old Town: Stroll through the charming streets, visit the Cathedral of Silves, and savour traditional Portuguese cuisine at local eateries. There are also numerous shops selling local products and handicrafts.
Silves also has a well-preserved Roman bridge for even more historical intrigue.
A trip here is a tranquil escape that provides a glimpse into Portugal's rich and diverse past.
Are you considering a visit in the quieter winter months? Check out our tips for the best things to do in the Algarve in winter.
Cacela Velha: A Serene Seaside Retreat
Our final stop in southern Portugal takes us to the quaint village of Cacela Velha, where sand meets the sea in perfect harmony.
But don't just take our word for it! Back in 2009, The Guardian included Praia de Cacela Velha (or Praia da Fábrica) in its list of the top 10 European beaches by Foot. 
The Spanish edition of Condé Nast has also previously included this beach as one of the top 15 in the world!
It's around a 50-minute drive to Cacela Velha from Faro, so it's another ideal day trip from our home city.
When you visit, you can explore:
Cacela Velha Beach: Of course, we have to start with the beach! The good news is that this spot is rarely overcrowded, so you can relax on the pristine sand and soak in the serene atmosphere.
Views of Ria Formosa: Cacela Velha is toward the eastern end of Ria Formosa, so you can enjoy panoramic views of the lagoon which only enhance the experiences offered on our Ria Formosa boat tours from Faro.
Cacela Velha is a small, traditional Portuguese village made up of whitewashed buildings and cobbled streets.
There aren't many better places to find an authentic slice of off-the-beaten-path life in Portugal!
Beyond the Algarve: Discovering More of Portugal's Treasures
While we love sharing our passion for the Algarve, Portugal has plenty more to offer beyond our enchanting region.
If you're heading further north on your trip, here are some other destinations worth considering:
Aveiro: Explore the picturesque canals of the "Venice of Portugal" aboard colorful moliceiros, and indulge in delicious seafood.
Sintra: Immerse yourself in the fairytale-like palaces, lush gardens, and romantic ambience of this enchanting town, just a stone's throw from Lisbon.
Óbidos: Step into a medieval story as you wander through the town's well-preserved walls, cobblestone streets, and charming houses.
Douro Valley: Savor the terraced vineyards, stunning river views, and fine wines of this renowned wine region in northern Portugal.
Monsaraz: A fortified hilltop village in the Alentejo region, Monsaraz offers a glimpse into Portugal's medieval past with its narrow streets and castle ruins.
Connect with the Algarve on Our Ria Formosa Boat Tours
Now that you know the best off-the-beaten-path places in Portugal, it's time to start planning your trip here!
Our Ria Formosa boat tours from Faro are the perfect way to experience one of Portugal's seven natural wonders on an excursion led by an expert local guide.
And for all the independent travellers out there, we also have equipment rentals in Faro!
We're here to help however we can, so please get in touch if you have any questions for us.